I am a musicologist with a special interest in popular music, especially rock and metal. I have a very detailed knowledge of music theory, the history of classical music and the history of popular music. I am also a highly accomplished performer on both the electric guitar and
classical guitar
. Combining those elements with a working knowledge of rock, pop and metal enables me to understand and contextualise rock, pop and metal forms in a special way. My musicology, therefore, is all about deconstructing the elements of rock and metal to further understand and appreciate the value of those musical entities. My experience as a highly successful teacher and music educator has enabled me to share my research findings in a clear, enlightening and interesting way.
My PhD was undertaken at the University of Salford, UK under the guidance of Professor Sheila Whiteley. My research project was to (a) discover the musical elements that identify heavy metal, (b) position Black Sabbath as the originators of heavy metal, (c) understand the ways in which Birmingham UK influenced the emergence of heavy metal, (d) identify the salient features of rock through the music of Led Zeppelin (e) show that Black Sabbath/Heavy metal and Led Zeppelin/hard rock were dichotomous forms of popular music, (f) understand the role of women in rock and metal and (g) examine the influence of Black Sabbath on subsequent developments of heavy metal as it found form as genre in its own right. My thesis, 'And From the Dawn of the Sabbath Metal Was Born' became the basis of my book 'Black Sabbath and the Rise of Heavy Metal Music.
My most recent research looked at the music and innovations of Status Quo 1970-76. In particular, tackling the common misconceptions of the band as a simple, three chord boogie band by demonstrating the huge variety of techniques, styling and innovation found in their early rock compositions. My findings are due to be published in the form of my latest book
Status Quo Mighty Innovators of 70s Rock
in March 2019 (see News page for more).
Powered by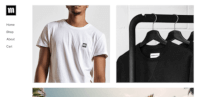 Create your own unique website with customizable templates.