Status Quo
Mighty Innovators of 70s rock
My latest book,
Status Quo: Mighty Innovators of 70s Rock
, is due to be published by Routledge in March 2019. Below is a short abstract which provides a summary of the purpose and contents of the book.
Status Quo were one of the most successful, influential and innovative bands of the 1970s. During the first half of the decade they wrote, recorded and performed a stream of inventive and highly complex rock compositions, developed 12 bar forms and techniques in new and fascinating ways, and affected important musical and cultural trends. But it's a story of contradictions; despite global success, on stage and in the charts, they were detested and maligned by the UK music press who saw them as 'lame-brained three-chord wonders' and shunned by the superstar DJs of the era who refused to promote their music. As a result, Status Quo remain one of the most misunderstood and underrated bands in the history of popular music.
Status Quo: Mighty Innovators of 70s Rock
attempts to redress that misconception through a detailed study of the band's music and live performances, related musical and cultural sub-topics and interviews with key band members. The author combines easy style of writing with academic depth and rigour to champion Status Quo as a serious, artistic and creative phenomenon of the 1970s scene and help reassert their rightful position as vital contributors to the evolution of rock.
​
​This work will initially be released in hardback form priced £92- normal for a small run academic book . Please note I have no control over pricing and release format. Paperback copies will be available at a later date and at a more affordable price.
Available for pre-order from numerous booksellers, including
CRC Press
---
Powered by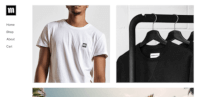 Create your own unique website with customizable templates.